"It began as most thing begin. Not on a dark and stormy night. Not foreshadowed by ominous here comes the villain music, dire warning at the bottom of a teacup, or dread portents in the sky.
It began small and innocuously, as most catastrophes do. A butterfly flaps its wings somewhere and the wind changes, and a warm front hits a cold front off the coast of western Africa and before you know it you've got an hurricane closing in. By the time anyone figured out the storm was coming, it was too late to do anything but batten down the hatches and exercise damage control."
I really don't know how to make a convincing review for you guys to read this book. First of all, this is one hell of a series, and I'm just gonna make a brief introduction to the first book and the series, nothing spoilery. In all honesty Darkfever did not really blow me away because it has a slow start, that's kind of understandable because the world is being described here, given all those Fae terms but Karen Marie Moning did a very good introduction to the world she's building and the Dublin backdrop mixed with Fae lore (there is no Tinkerbell in this book, the Faes here are beasts) and the so called Sidhe-seers were so fascinating that it makes me want to go there… I could really use V'lane to sift me to Dublin right now …
Uhm V'lane?! I kinda need you but I don't know how to call you because I need your name written in my tongue, and boy do I want your name in my tongue so bad (you'll understand once you read the books) .. V'lane is just the handsome Fae Prince that will make you scream his name when he's near you, or more than that, no pressure..

Oh another thing, Mackayla "Mac" Lane, she came to Dublin to discover the truth about her sister's death, and she has no idea what she got herself into. Try to imagine Barbie and her rainbow attitude and put her in this strange place where Faes are glamoured but she can see through them, it kinda reminds me of Clary from the The Mortal Instruments but this book is different because it's dark and it's definitely not young adult fiction, that I will tell you. Mac is probably the reason why I rated this first book lower because, she kind of annoys me from the start, I just don't like her Barbie attitude but give her time because the later books will surprise you, you'll be reading the Mac version 2.0, in the next books her character will evolve dramatically which put her to one of my favorite female MC's ever.
And let's not forget Jericho Barrons, this guy's sexiness is so carnal, unpredictable, mysterious and brutal, he's probably the Alpha male of all Alpha males, oh boy he's HOT!!! A Beast I tell you!
"If he was winter, I was summer. If I was sunshine, he was night. A dark and stormy one."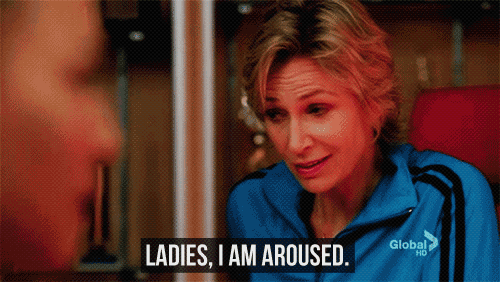 You don't want to mess with this guy, you guys have no idea how much I like Barrons, because right now he belongs to my top book boyfriends list.
You must not mistake this series as romance with urban fantasy because there is nothing romantic in here, it's more sexual and carnal because there is desire and lust but I hope that's not a turn-off for you. I love how Karen Marie Moning wrote this series. She has a way of dropping hints and twist in the story that is no way possible, you'll never know where she's going with it, it's dark, witty, it has good character development and Mac's inner monologue is just witty and lyrical. The build-up is intense with each book that it'll make you crave for more. It's addicting, it's amazing … I love it. I recommend this to all of you NA and urban-paranormal fantasy lovers out there! (^^)
Ratings for each book in the series:
Darkfever: 3/5
Bloodfever: 4/5
Faefever: 5/5
Dreamfever: 5/5
Shadowfever: 5/5