I'm such a sucker for romance this holiday season and I was in the mood for some Friends with Benefits kind of book and LOVE SHOW was on that list, I think this falls under New Adult so I already expected it to be angsty and sexual (you know that blatant kind?) but it wasn't what I was expecting, it's a friends with benefits kind of book, yes it has sex, not the graphical kind but it's a book that focused more on the relationship of the main characters. It's a realistic kind of romance that I unexpectedly needed.
I love Hadley, she's the editor-in-chief of Northwestern, she's smart, and independent and cynical about love, she wants to be a combat journalist. She has this tunnel vision when it comes to what she wants to do with her life. She got it all figured out, goal in mind so there's absolutely no room for love and commitments. She met Jack and kissed him when her gay BFF David dared her. Things happened then they came into this agreement of being friends with benefit.
What I like about this book is that the heroine is the stronger one, unimpressed by love, she's very cynical but she also has this naive and idealistic way of viewing life and we have a guy that is more vulnerable in the relationship, the one who you don't expect to fall first because he's hot and popular, girls love him but sadly he fell for cynical one.
"To fall in love with someone who couldn't be worse for me." He shook his head. "I mean, Jesus Christ. You've got a lot of rules. And I've got just about none. But if I had to come up with one it would be: don't sleep with the pretty girl headed for Syria in six months. And if you do sleep with her, be damned sure you don't fall in love with her. But here we are."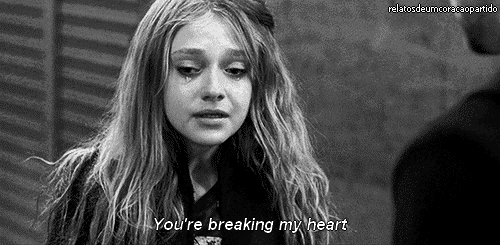 My heart was breaking for him because Hadley is so stubborn and it took her a while, basically the hard way to figure out why I love you's matter because they really do.
I also loved how this book made the supporting character shine. David, he's like my gay BFF and I empathized with him because he has to deal with homophobia and abuse, I felt really sad for him but I'm glad he got the right partner for him in the end.
My review may make this book kind of a depressing read but it really isn't, it's awesome, it's mostly funny, they have this silly banters and Jack and Hadley have this swoony moments that made me sigh. I would really recommend this to everyone, including the cynical ones.